Making video work for you and your business
Technical Director, Chris Lloyd, from 27Partners will take you on a journey that will reveal the latest video solutions to improve business communications, training and content production. We all know the value achieved through video when communicating core messages, but Chris will take this to the next level ensuring we are maximising its effectiveness.
Topics covered:
Interactive video and apps
Private video portals
Webcasting solutions
Peer-to-peer technology to solve bandwidth constraints in large companies
Large scale archiving and searching of video content
Speaker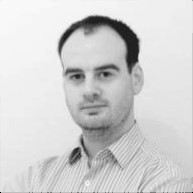 Chris is a Technical Architect with over 12 years' experience, responsible for the design and implementation of large-scale enterprise multi-channel systems, primarily around digital content distribution. He works closely with consultants to provide relevant solutions to business problems. Chris has a broadcasting background (BBC iPlayer) and has worked on video and portal services for several other large companies including Barclays, Nestlé and Unilever.
Sponsor

Wirehive are the digital agency hosting specialists. They work exclusively with digital agencies and their clients, becoming a critical part of the brand and agency teams that produce award-winning campaigns, websites, and applications. Serving as the managed hosting expert, they build and manage customised hosting solutions with expertise in specialist proprietary platforms such as Sitecore for content management and Magento for e-commerce.
The DigitalSurrey event will be on Thursday 11th June at the Mandolay Hotel, London and York room in Guildford. Please arrive at 6.30pm for drinks and networking before the speaker kicks off at 7:15pm.
Register for your free ticket below:
Social Share